Lost Gully Road review: a gothic Australian thriller with a sting in its tail

Glenn DunksReviews | 31 July 18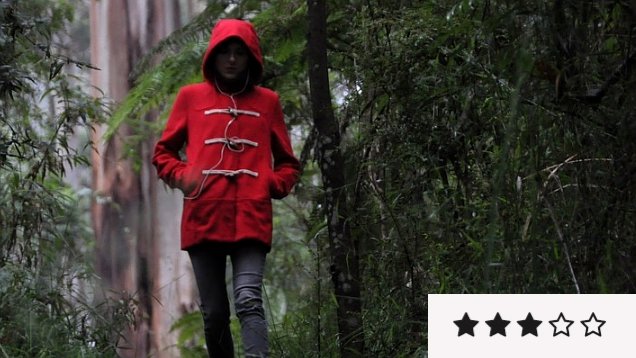 Films don't get more independent than this slice of gothic mystery, the sophomore feature from director and co-writer Donna McRae. A step up from her 2011 debut – the black-and-white student film curiosity Johnny Ghost, which won her awards at both Melbourne and Berlin underground film festivals – Lost Gully Road is a suspenseful yet low-key tale of the (potential) supernatural. It is very of the moment and yet fiercely unclassifiable.
Lucy (Adele Perovic of ABC series The Code) is a woman on the run who is nonetheless motionless, slowly enveloped by the landscape around her and a presence that may or may not be just a figment of her imagination. She is bunkering down in a remote Airbnb having fled something and someone unknown.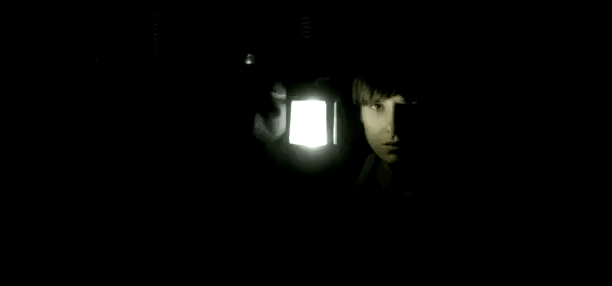 Lucy's sister, to whom she occasionally speaks to on a disposable phone, reminds her to be patient. She says she is on her way but needs to tidy up loose ends in the city. As she bides her time alone on bushwalks and with red wine by the fireplace, Lucy's only human interactions come from the friendly host of her accommodation (Jane Clifton) and the far-too attentive male shopkeeper at the local grocery store (John Brumpton).
McRae's film is far removed from the violent norm of Australian horror like Wolf Creek or The Loved Ones. Closer instead in style to the works of Kelly Reichardt or Gus Van Sant's indie output (and even those feel like a stretch), Lost Gully Road is full of silence and long takes that highlight Lucy's isolation, her boredom and her deteriorating mental state. Perovic is often the only face on screen, requiring expression of a well of internal emotions through wordless gestures. She is immediately vital to Lost Gully Road.
McRae's film is her own unique interpretation of contemporary female culture
It's not accidental that the film's themes mirror those found within the contemporary social landscape. Lucy's unease at the shopkeeper's unwanted attention is palpable, her immediate guardedness a refreshing change of pace and something that surely at least somewhat comes from being co-written by a woman. After all, McRae's film is her own unique interpretation of contemporary female culture and the barrage of harassment and violence too often inflicted upon women.
Sign up for Flicks updates
Despite its micro budget, McRae's film has a real technical verve to it. Co-writer Michael Vale is also the film's production designer and has done well in finding the sort of locations that look just enough like they may be haunted to make Lucy's uncertainty feel warranted. László Baranyai's cinematography uses natural lighting, highlighting the lush greens of the Dandenong Ranges that ground the film to reality rather than heightened style.
Dotted among this landscape is Lucy's red jacket, a nod to Nicolas Reg's Don't Look Now, which pops vibrantly out from these stunning natural surroundings. Far from camouflaging into her setting, it only makes Lucy stand out more and signify how entirely unnatural she is in this situation and how far out from her comfort zone she has gone.
McRae has built from the ground up the sort of scrappy Australian independent endeavour that rarely get produced so successfully
Australian music royalty Dave Graney and Clare Moore provide an award-nominated score full of jangly guitars and ominous piano. It never overpowers and lets silence fill the sound design when necessary. Additionally, the opening credits sequence, a long first-person drive through the forest amid foreboding synthesisers seems deliberate in attempting to evoke something of a Twin Peaks-goes-bush vibe (not so coincidentally, also a story of trauma inflicted upon women wrapped up in supernatural mystery).
Financed by her own savings and using equipment and personnel from Deakin University, where she teaches screenwriting, McRae has built from the ground up the sort of scrappy Australian independent endeavour that rarely get produced so successfully. Lost Gully Road has more to say and says it with a sturdier hand than many larger productions. With a sting in its tail, Lost Gully Road will hopefully bring Donna McRae enough attention so that we don't have to wait another seven years for her next one.
Related articles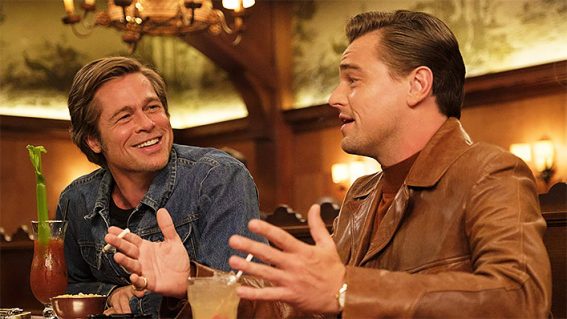 Quentin Tarantino criss-crosses 1969 Los Angeles to create an enjoyable hang out adventure.