Top 20 thriller films on Netflix and Stan

Craig MathiesonFeatures | 17 December 18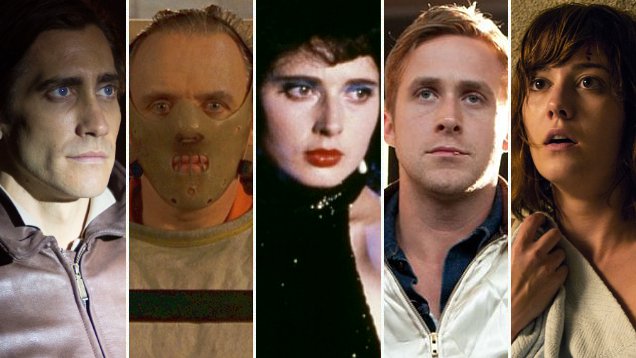 Thrillers are films of perpetual give and take – hope, answers, and even redemption can be gained, but simultaneously safety, certainty, and even self-belief can be lost. A great thriller makes the stakes compelling, but that can be through an act of cinematic finesse or a mind-bending disruption. Either way, the suspense should you leave hanging on what happens next.
Here are the 20 best thriller films available to stream on Netflix and Stan.
Netflix
The Cloverfield brand meant audiences went into Dan Trachtenberg's film expecting an almighty JJ Abrams-sanctioned twist, but no-one should neglect what comes prior: a tense study of confinement and control with Mary Elizabeth Winstead – a hugely underappreciated actor – finding herself in the bunker of John Goodman's survivalist following a cataclysmic event outside. What gets out and what gets in quickly becomes crucial.
It's Ryan Gosling's performance – playing a driver whose road rules encompass racing, stunts and heist getaways – that makes Nicolas Winding Refn's barbed crime film and its violent punctuation into a thriller. His nameless wheelman is taciturn but capable of explosive acceleration, and his watchfulness and savage contemplation are like an unknown timer that goes off when he tries to save Carey Mulligan's young wife and mother.
Given that he helped invent the psychological horror film with Repulsion in 1965, Roman Polanski has long had a knack for twisting thrillers into inexplicable – and sometimes unworkable – shapes. He's on solid ground with this uneasy, Tony Blair-inspired tale of a writer (Ewan McGregor) taking over the biography of a former British Prime Minister (Pierce Brosnan) and quickly falling into a conspiracy.
The line between life and death is precarious and easily crossed in Jeremy Saulnier's tale of an American punk band – given amplified form by Anton Yelchin, Alia Shawkat, and Callum Turner – who witness a crime at a neo-Nazi skinhead bar and are targeted by the gang's malignant leader (Patrick Stewart). Items at hand, the design of rooms and finally terrified desperation all enter into a definitive equation.
The Invitation (2015)
"All that useless pain is gone," a beaming Eden (Tammy Blanchard) tells her former husband, Will (Logan Marshall-Green), when she invites him and his new partner to a dinner party, and in Karyn Kusama's philosophical home invasion tale affluent Los Angeles beliefs mix with unsettling framing and off-key manners. Then the terrifyingly blank John Carroll Lynch arrives.
Joint Security Area (2000)
Set on the tense and militarised border between South and North Korea, this early feature from Korean master Park Chan-wook (Oldboy, The Handmaiden) unravels a shooting incident between border guards from the two countries, with a neutral observer handling the investigation. Flashbacks and wounded machismo are elevated by Park's technique, and the film is unapologetic about the corruption conveyed by ideology.
Ambitious and amoral, Jake Gyllenhaal's Louise Bloom is a Los Angeles loner whose corporate ambitions transfer from petty theft to freelance cameraman when he discovers the hunger of local news for freshly shot carnage. He's a sociopath, and in Dan Gilroy's remarkable directorial debut there appears to be few limits to what he's capable of; a dinner scene with Rene Russo's news director is spellbinding in its implied malfeasance.
Taking Lives (2004)
Before superhero movies changed the equation, thrillers were a Hollywood staple and a showcase for rising stars. Angelina Jolie headlined this pulpy pleasure as FBI profiler Illeana Scott, whose expertise sees her seconded to an enquiry in Montreal (allowing for a raft of fine French actors to co-star) involving Ethan Hawke's spooked art dealer. It is derivative, but has a horror-laden vitality and a shocking maternal sting in the tail.
State of Play (2009)
Capably condensed from a successful British mini-series and directed by Kevin Macdonald (The Last King of Scotland, Marley), this Washington D.C. thriller stars Russell Crowe as a newspaper journalist looking into the death of a staffer for his privileged friend, a Congressman (Ben Affleck). It's a twisty tale, with pungent supporting turns from Rachel McAdams, Helen Mirren, and a brilliantly out of character Jason Bateman.
Not since the early days of the Coen brothers has a writer found such delicious menace and malevolent entertainment in vintage crime fiction and neo-noir movies as Christopher McQuarrie did in this serpentine story of a criminal gang's formation and dissolution. Bryan Singer tied it together visually and an ensemble cast – including Gabriel Byrne, Benicio Del Toro, and Kevin Spacey – gave the mythmaking a desperate heartbeat.
Stan
Bad Influence (1990)
After more than a decade in the B-movie trenches, Curtis Hanson had his breakthrough with this escalating drama about a meek financial analyst (James Spader) who is defended and then befriended by a charismatic stranger (Rob Lowe) whose suggestions and satisfaction grow ever more extreme. Hanson knew his Hitchcock, and it's updated with yuppie amorality and unsettling observation on male bonding.
Blow Out (1981)
A striking film about the fateful possibilities of both technology and human faith, told with the gliding, electric technique and essential pessimism of director Brian De Palma, this political thriller features John Travolta as a movie sound technician who inadvertently records proof of a covert assassination. The 1970s paranoia is updated: there's no way out, but you can still advance your career.
David Lynch's psychosexual classic has many classic thriller elements, including police corruption, a kidnapped child, and Isabella Rossellini's mysterious woman. It's just that it also has an obsession with sexual innocence and discovery, a perverse fascination for American piety, and Dennis Hopper as a shrieking sociopath with an Oedipus complex. Either way it's a bracing masterpiece, direct and unadulterated.
Dirty Pretty Things (2002)
Situated in the shadows of Cool Britannia, Stephen Frears' movie inhabits the milieu of illegal immigrants – including Nigerian doctor Okwe (Chiwetel Ejiofor) and Turkish seamstress Senay (Audrey Tautou) – who service the machinery of wealth and privilege. Without rights and constantly weighing exploitation versus survival, the pair have to navigate a criminal scheme run out of the hotel where they illegally work.
Joel Edgerton made social awkwardness suspenseful in this perplexing mystery about a married couple new to Los Angeles, played by Jason Bateman and Rebecca Hall, who find themselves interacting with the husband's high school friend, who writer/director Joel Edgerton gives an unnerving equilibrium. It gets frantic, but the best moments are small and telling – koi fish have never been so astutely used.
David Fincher amped up the Stieg Larsson novel and its original Swedish made for television adaptation, with the sleek agility of his English language remake starring Daniel Craig as a fallen reporter and Rooney Mara as the punk hacker trying to solve a teenage girl's disappearance 40 years prior. In both archives and encounters the pair finds that history's crimes were always there, luxuriating in their power.
No Way Out (1987)
New Zealand filmmaker Roger Donaldson made terrific, tangible use of Kevin Costner's all-American persona, placing him as a U.S. Naval officer seconded to Washington D.C.'s halls of power who finds himself investigating the murder of his secret girlfriend (Sean Young) by her married boyfriend and his boss, the Secretary of Defence (Gene Hackman). The tick-tock plot is complex but always returns to the nature of duty and the cost of defiance.
No-one expected Jonathan Demme to follow Something Wild and Married to the Mob with a grisly immersion in the methodology of serial killers, but his unlikeliness also guaranteed a tender, inquisitive eye which created the chaste bond between a determined rookie FBI agent (Jodie Foster) and an incarcerated monster (Anthony Hopkins) with valuable knowledge. Horror's gaze and masterful performances give the story's deadlines gripping resonance.
The Taking of Pelham One Two Three (1974)
Tense to the touch but leavened with a salty New York City outlook, this gritty ransom thriller sees a quartet of armed crooks sequester a subway car and its passengers in a tunnel beneath 28th Street. Walter Matthau's transit cop has to navigate the gang's plans and the city's institutional failings, and like all thrillers set in limited spaces the claustrophobic feel adds to the momentum. And the final scene is the perfect chaser.
Thomas Crown Affair (1968)
No thriller has yet matched the movie star wattage that Steve McQueen and Faye Dunaway brought to Norman Jewison's rococo heist flick, where he plays the millionaire mastermind of a bank robbery pursued by her diligent insurance investigator. Complete with split screen narratives, the camera is besotted with the pair's luxurious flirtation so that hearts as well as cash stacks are up for grabs.
Related articles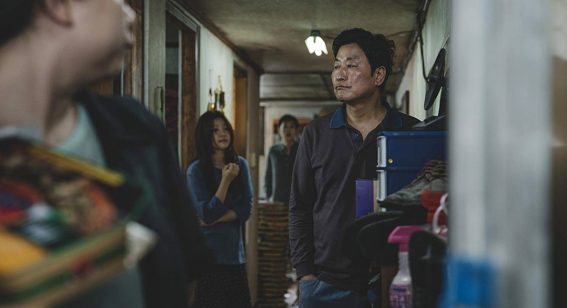 A poor family's and a rich family's lives unexpectedly intersect in Palme d'Or-winning tragicomedy Parasite, from South Korean auteur Bong Joon-ho (Okja). With the film opening in Australian cinemas on June 27, Steve Newall spoke with Bong about how Parasite contemplates inequality, how this issue hits audiences worldwide, and the director's experiences 24 hours after winning […]