Oscars 2019: who should win and who will win?

Sarah WardFeatures | 25 January 19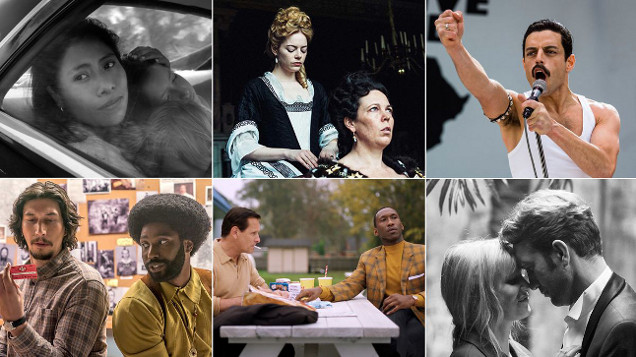 There's often a big difference between the films that will Oscars, and the films that should win Oscars. Critic Sarah Ward examines the major fields. 
Hollywood's annual night of nights nears again. Now that the nominations have been announced for the 2019 Academy Awards, all that's left for the watching masses is to wait until February 25, Australian time, comes around. Among the multiple nominees, this year's ceremony looms as a battle between the highly acclaimed and the wildly popular. Ten-time recipients Roma and The Favourite sit on one side, along with six-timer BlacKkKlansman, while the crowd-pleasing likes of A Star Is Born, Bohemian Rhapsody and Green Book fall on the other.
Whichever film receives the most trophies on the day, Oscar winners always prove contentious. No movie is universally beloved, even Alfonso Cuaron's highly personal Roma. Scandal doesn't always get in the way of an award, which might help some contenders.
So who'll win? Who should win? Here's our picks for the major fields.
Best Picture
BlacKkKlansman
Black Panther
Bohemian Rhapsody
The Favourite
Green Book
Roma
A Star Is Born
Vice
The Oscar should go to…
Roma: No foreign-language film has ever won Best Picture before, but that should change this year. Cuaron's '70s-set drama is a feature of exquisite beauty and heart-wrenching soul – one that makes viewers feel as though they're living its scenes. Emotion fares highly among this year's contenders; however Roma stands above them all.
The Oscar will go to…
Best Director
Alfonso Cuarón – Roma
Spike Lee – BlacKkKlansman
Pawel Pawlikowski – Cold War
Yorgos Lanthimos – The Favourite
Adam McKay – Vice
The Oscar should go to…
Spike Lee: Four out of five of this year's Best Director contenders could emerge victorious, and it'd be a sound choice. Lee deserves his moment, however, and not to simply mark his excellent career. BlacKkKlansman is as angry and urgent as his work has ever been, and as impeccably made – and it isn't easily forgotten.
The Oscar will go to…
Alfonso Cuarón
Best Actress
Yalitza Aparicio – Roma
Glenn Close – The Wife
Olivia Colman – The Favourite
Lady Gaga – A Star Is Born
Melissa McCarthy – Can You Ever Forgive Me?
The Oscar should go to…
Melissa McCarthy: Worlds away from her first Oscar-nominated role in Bridesmaids, McCarthy is truly at her finest in literary thriller Can You Ever Forgive Me?, giving 2018's cinema landscape its best character of the year. Alas, the Academy tends to nominated comedic actors for dramatic roles more than actually give them awards.
Sign up for Flicks updates
The Oscar will go to…
Glenn Close: Close will win as much for her overall career as for her work in The Wife, but she puts in a stellar performance in this timely and topical drama.
Best Actor
Christian Bale – Vice
Bradley Cooper – A Star Is Born
Willem Dafoe – At Eternity's Gate
Rami Malek – Bohemian Rhapsody
Viggo Mortensen – Green Book
The Oscar should go to…
Willem Dafoe: Dafoe should've won last year, for The Florida Project. Or in 2001, for Shadow of a Vampire. Or in 1987, for Platoon. Remarkably, this is his first lead actor nod, and he's the longest shot in the category – but if you've ever wanted to feel Vince Van Gogh's pain, then just watch his performance in At Eternity's Gate.
The Oscar will go to…
Christian Bale: Bale is the best thing about Vice, with his portrayal of Dick Cheney ranging far beyond prosthetics and mimicry.
Best Supporting Actress
Amy Adams – Vice
Marina de Tavira – Roma
Regina King – If Beale Street Could Talk
Emma Stone – The Favourite
Rachel Weisz – The Favourite
The Oscar should go to…
Regina King: What an intricate, intimate performance this is, saying more without words in many of the film's scenes. There's a reason that King is the favourite – even over The Favourite's excellent duo. Long starved of weighty film roles, the commanding actress took her If Beale Street Could Talk part and nearly ran away with the entire film.
The Oscar will go to…
Regina King
Best Supporting Actor
Mahershala Ali – Green Book
Adam Driver – BlacKkKlansman
Sam Elliott – A Star Is Born
Richard E. Grant – Can You Ever Forgive Me?
Sam Rockwell – Vice
The Oscar should go to…
Sam Elliott: In a film filled with moving performances, it's the quiet, understated portrayal by gravel-voiced veteran Elliott that stands out, even when his character is literally standing off to the side. There are no bad choices in this field, but the deep-seated melancholy that infuses Elliott's turn perfectly captures A Star Is Born's mood.
The Oscar will go to…
Mahershala Ali: With a win for Green Book, Ali will make history as the first African-American actor to win two Oscars in the same category – and it'll be a well-deserved honour.
Best Original Screenplay
The Favourite – Deborah Davis and Tony McNamara
First Reformed – Paul Schrader
Green Book – Nic Vallelonga, Brian Currie, Peter Farrelly
Vice– Adam McKay
Roma – Alfonso Cuaron
The Oscar should go to…
First Reformed: First Reformed should have at least two other nominations to its name – one for Ethan Hawke, and another for writer/director Paul Schrader in the directing category. Given his career, this shouldn't be Schrader's first ever nomination. He clearly doesn't care, but First Reformed is likely to go down in history as the film the Oscars shouldn't have ignored.
The Oscar will go to…
The Favourite. The Favourite mightn't sweep the ceremony, but its darkly witty script should be rewarded, as should Australian screenwriter Tony McNamara.
Best Adapted Screenplay
The Ballad of Buster Scruggs – Joel Coen, Ethan Coen
BlacKkKlansman – Charlie Wachtel & David Rabinowitz and Kevin Willmott & Spike Lee
If Beale Street Could Talk – Barry Jenkins
Can You Ever Forgive Me? – Nicole Holofcener and Jeff Whitty
A Star Is Born – Eric Roth and Bradley Cooper and Will Fetters
The Oscar should go to…
If Beale Street Could Talk: Adapting James Baldwin is no easy feat; however if anyone was going to live up to the task, it was Barry Jenkins. Already a winner in this category just two years ago for Moonlight, his finessed work with Beale Street also deserves – and even demands – recognition.
The Oscar will go to…
BlacKkKlansman: Another category filled with worthy candidates, and likely the one to finally give Spike Lee a competitive Oscar.
Best Film Editing
BlacKkKlansman
Bohemian Rhapsody
The Favourite
Green Book
Vice
The Oscar should go to…
The Favourite: Among The Favourite's many delights, it's a deftly put together film – a film that makes every second, image and cut count. Indeed, as fantastic as every aspect of the movie is, it'd be nothing without its rhythm. That's true of all of Yorgis Lanthimos' features, which march to their own beat. Yorgos Mavropsaridis has edited each and every one.
The Oscar will go to…
Vice: You can see Vice's seams. You're supposed to. And while the same fact didn't win Hank Corwin an award for The Big Short, it's likely to here.
Best Cinematography
Cold War
The Favourite
Never Look Away
Roma
A Star Is Born
The Oscar should go to…
Cold War: No feature this year looked as luminous as Cold War and its monochrome frames, which ventured from war-torn Poland to the thriving bars of Paris and back again. Lukasz Zal unfurls the film's story with light and shadow to stunning effect. The cinematographer was also nominated for Pawel Pawlikowski's previous effort, Ida.
The Oscar will go to…
Roma: The first person to earn Best Cinematography and Best Director nominations in the same year for the same movie, Alfonso Cuaron will keep making history by becoming the first person to win them both, too.
Best Original Score
Black Panther
BlacKkKlansman
If Beale Street Could Talk
Isle of Dogs
Mary Poppins Returns
The Oscar should go to…
If Beale Street Could Talk: Nicholas Britell's score rides the wave from love to terror – and from ecstasy to melancholy as well – that's so crucial to Beale Street. And, as he was with the also Oscar-nominated Moonlight, the composer is once again on Barry Jenkins' wavelength.
The Oscar will go to…
Best Original Song
"All the Stars" – Black Panther
"I'll Fight" – RBG
"The Place Where Lost Things Go" – Mary Poppins Returns
"Shallow" – A Star Is Born
"When a Cowboy Trades His Spurs for Wings" – The Ballad of Buster Scruggs
The Oscar should go to…
"Shallow" – A Star Is Born: Written with Mark Ronson, Anthony Rossomando and Andrew Wyatt, Lady Gaga's ballad is clearest choice for the most straightforward reason – it had the biggest impact within its film.
The Oscar will go to…
"Shallow" – A Star Is Born
Best Animated Feature
Incredibles 2
Isle of Dogs
Mirai
Ralph Breaks the Internet
Spider-Man: Into the Spider-Verse
The Oscar should go to…
Spider-Man: Into the Spider-Verse: Only three animated films have ever been nominated for Best Picture, and Spider-Verse would've made for a thrilling fourth addition to that list, but that wasn't mean to be. In the animated category, however, it soars leaps and bounds above its competition as a smart, dazzling, and both visually and narratively inventive affair all-round.
The Oscar will go to…
Spider-Man: Into the Spider-Verse
Best Foreign Language Film
Capernaum – Lebanon
Cold War – Poland
Never Look Away – Germany
Roma – Mexico
Shoplifters – Japan
The Oscar should go to…
Cold War: Paweł Pawlikowski's Ida took out this category in 2014, but his latest is destined to lose to Roma this time around – admittedly a worthy film to lose to.
The Oscar will go to…
Roma: Before it wins Best Picture, it'll win this first.
Best Documentary Feature
Free Solo
Hale County This Morning, This Evening
Minding the Gap
Of Fathers and Sons
RBG
The Oscar should go to…
Minding the Gap: Leaning affectingly on candid footage, Bing Liu's debut is an astonishingly personal yet universal tale. Turning the lens on two fellow skateboarders, as well as himself, it steps deep within a subculture – but steps deeper into the topic of masculinity, including all of its expectations and complications.
The Oscar will go to…
Free Solo: Alex Honnold's history-making climb proves as tense as any horror movie in this exceptional documentary.
Related articles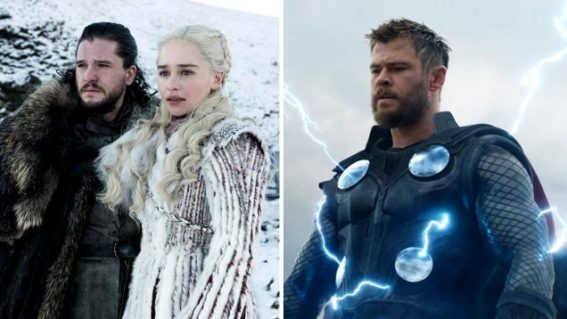 These near-simultaneous endings tell us a lot about the future of populist entertainment.