Great art or exploitation? New Netflix film 22 July will shock and compel you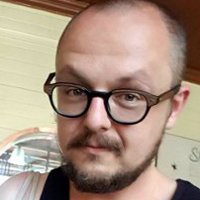 Luke BuckmasterFeatures | 09 October 18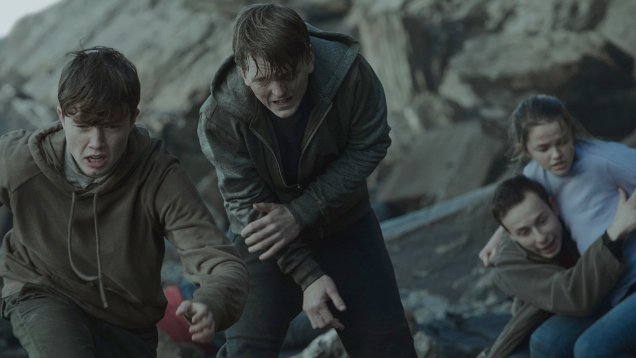 To define a Paul Greengrass film as "intensely realistic" is to offer a description so commonly used and self-evident it comes close to meaning nothing at all. In film and television the quest for realism is often achieved at the expense of style. In the case of Greengrass – the British filmmaker and former journalist whose oeuvre includes hard-hitting historical recreations Bloody Sunday, Green Zone, United 93 and Captain Phillips – his realism is his style and his style is realism.
The director's spasmodic faux-documentary approach, sprayed with quick cuts and shaky shots, prioritises verisimilitude as a goal in and of itself: an end point rather than a beginning. His rough-hewn style might be more thematically justified in films capturing real-life events (Greengrass' body of work also includes three Bourne movies) but the effect is the same: energetic, edgy, motion-filled content that puts audiences 'in the moment'.
Sign up for Flicks updates
Greengrass' new production is the white-knuckle Netflix crime drama 22 July. It explores the massacre committed in Norway by Anders Breivik on the titular date in 2011 and two subsequent strands: his trial and the slow recovery of wounded survivor Viljar (Jonas Strand Gravli). Anders Danielsen Lie plays Breivik in the expected way: dispassionately confident and cold as ice. The opening reels depict him calmly preparing a bomb in a van that he detonates near the office of the Prime Minister, killing eight people.
The film is one long exercise in parallel editing. In the opening act we move back and forth between Breivik and young people setting up tents for a summer camp on the island of Utøya, talking and smiling and kicking around balls. Breivik arrives dressed as a police officer. Many viewers will have some idea what happens next, and so the stomach turning begins. The resulting massacre is depicted unflinchingly.
22 July arrives seven years after the real-life events it recreates, prompting inevitable questions about whether this is too soon. Greengrass' attitude appears to be that it is always best to directly confront terrible things in the past, distant or near. But do we really emerge from a film like this better and more compassionate people? Or do we come out of the experience wary and more intimidated – arguably helping achieve the goals of the perpetrators?
Breivik doesn't go down in a blaze of glory when authorities apprehend him about thirty minutes into the running time; he immediately surrenders. The remaining film is largely concerned with analysing his motives. It is clear the terrorist craves a platform to express his far-right anti-immigration views, even before he describes the ability to hate-preach in court as "the third attack. That's how I win."
More pressing than the question of whether Norway's justice system gave the killer exactly what he wanted is whether Greengrass' film, in examining this question, does exactly the same thing. Did the director help Breivik fulfil his fantasy of preaching to the masses? It is hard to argue he didn't.
This debate however is far from simplistic. Also contentious – if not downright dangerous – is the idea that we should stick our heads in the sand and ignore evil lurking in plain sight. ABC TV's recent decision to broadcast an interview with Steve Bannon – not long ago considered among the most powerful people in the world – was regarded in some circles as contentious. At university I was taught that journalism is about keeping powerful people accountable, not ignoring their existence.
It is also worth recognising that Breivik's sentiments are shockingly apparent in the real world. He actively participated in Norway's right-wing and anti-immigration Progress Party for seven years; the party is now in coalition government. The best scene in July 22 is a short, insidiously affecting exchange between Breivik's lawyer and his mother that subtly changes the context of the film. His mother refuses to testify in court and appears to condemn her son. Then, with the lawyer half way out of the door, she drops the following line: "He's kind of right though, isn't he? The way the country's going…it's not what it used to be."
The discussion about whether or not Greengrass' film is exploitation – and/or whether it effectively acts as a mouthpiece for a terrorist – will and should continue. The hard truth in the evolution of ethics in documentaries – from Freaks to Titicut Follies to the Paradise Lost trilogy and beyond – is that we learn the most from the art that fails us in one way or another. 22 July isn't a documentary, of course, but I doubt the director will mind his film being included in a discussion about shocking exposés.
Related articles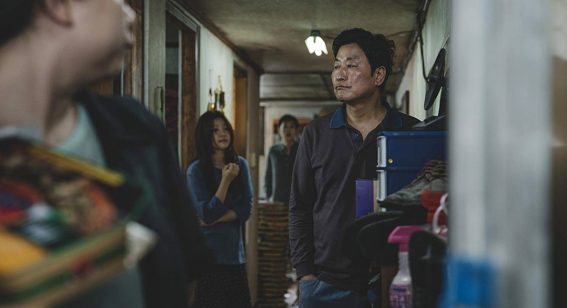 A poor family's and a rich family's lives unexpectedly intersect in Palme d'Or-winning tragicomedy Parasite, from South Korean auteur Bong Joon-ho (Okja). With the film opening in Australian cinemas on June 27, Steve Newall spoke with Bong about how Parasite contemplates inequality, how this issue hits audiences worldwide, and the director's experiences 24 hours after winning […]