From Blade Runner to The Big Short: here are 10 of Ryan Gosling's best films

Travis JohnsonFeatures | 11 October 18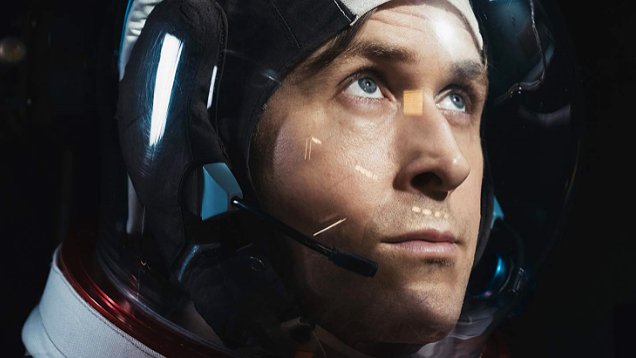 In director Damian Chazelle's space exploration drama First Man, superstar Ryan Gosling steps into the moon boots of astronaut Neil Armstrong. But the former Mickey Mouse Club mainstay is no stranger to high profile and high pressure roles.
Indeed, while he may still retain the bloom of youth, the A-lister now boasts a two decade-long big screen career. Come with us now as we pore over Gosling's prodigious output and highlight ten of his best films.
If there's one thing that defines Gosling's acting style, it's minimalism. The man can say a lot with a little, and nowhere is this more apparent than his turn as the nameless getaway driver in Nicolas Winding Refn's neon noir throwback.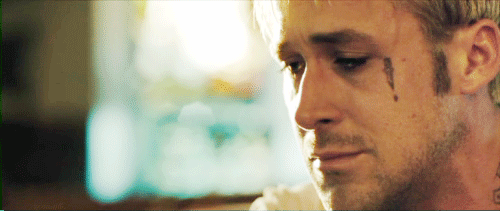 Gosling is a near silent, hyper-violent knight in a shining satin jacket who comes to the rescue of Carey Mulligan's urban damsel when her ex-con husband is pressganged into a dangerous robbery.
What sings here is the ambiguity of Gosling's character. Is he a shy, self-effacing hero or a Travis Bickle-style psycho with a better haircut? It's up to the audience to decide.
Another quiet, powerful role for Gosling as he slips into the trench coat of Officer K, an artificial person who hunts other "replicants" in Denis Villeneuve's long-lead sequel to Ridley Scott's acclaimed sci-fi classic Blade Runner.
Once again, Gosling's most powerful moments come when he's interacting with a female counterpart; in this case she's Joi (Ana de Armas), a bubbly computerized personal assistant – think a holographic, sexualised Siri and you're on the right track.
Whether Joi counts as a real person is up for grabs, but what is unmistakable is the aching loneliness that Gosling communicates in his scenes with her. He's an artificial man using an artificial girl to feel, in some small way, human.
Comedic performances rarely make a mark come awards season, but we'll make the case for Gosling's turn as hard boozing, self-pitying private dick Holland March in Shane Black's '70s set buddy action comedy.
Mourning a dead wife, embarrassing a too-smart daughter (Australia's own Angourie Rice) and generally failing his clientele at every turn, March has to team up with rumbling leg breaker Jackson Healy (Russell Crowe) when he's embroiled in a tangled conspiracy that's leaving LA littered with corpses.
While Gosling was initially dismissed as a pretty boy early in his career, here he's a loser's loser – chain-smoking, hard-drinking, useless in a fight, and barely capable of stringing too clues together. He doesn't get the girl and he doesn't save the day. The fact that Ryan "hey girl" Gosling makes you believe he's this hopeless is a mark of greatness.
Gosling picked up a well-deserved Oscar nomination for Best Actor on the strength of his performance as brilliant but drug-addled history teacher Dan Dunne, who develops an unusual friendship with Drey, an at-risk student played by Shareeka Epps.
Raw and unsentimental, Ryan Fleck and Anna Boden's film is both a study of addiction and drug culture (Drey is in danger of being forced to become a dealer) and a potent portrait of loneliness. Gosling's performance is stunning across the board, but his key scene is one in which Drey finds him getting high in a school toilet – a scene he improvised at the behest of Fleck.
The Believer (2001)
Probably the first time the wider world got a hint that there might be more to the former Mousketeer than initially suspected was when Gosling took on the role of Daniel Balent, a vicious neo-Nazi who is concealing the fact that he is Jewish by birth.
Loosely based on the true story of American Nazi Dan Burros, The Believer is an uneven but haunting film, examining the seductive power of extremism. Indeed, seeing as one of the key plot points involves the far right wanting to bring fascism into mainstream political dialogue, the film now seems quite prescient.
Gosling's performance here is, in a word, unfettered. He gets to lash out, act up, rail against perceived injustice, and generally embody the angriest of angry young men. Yet his core of confusion and self-loathing is always visible, even when he's doing his best to hide it under a cloak of aggression.
Before Gosling romanced Joi in Blade Runner 2049 he had a fling with another artificial girl – Bianca, a RealDoll (read: life-size sex toy) who gives Craig Gillespie's off-beat dramedy its title.
Gosling is Lars Lindstrom, a small town introvert who tries to fill the aching well of loneliness in his heart by buying the girlfriend he can't win in real life. He tells his brother (Paul Schneider) and his wife (Emily Mortimer) that she's a paraplegic Dutch/Brazilian missionary, and proceeds to take her out on dates, have her at the family dinner table, and so on. Charmingly, the whole town goes along with it – they just want Lars to be happy.
Sign up for Flicks updates
Lars and the Real Girl is a sweet and sensitive film, but Gosling imbues the lead character with a palpable sense of pathos and longing – Bianca is a symptom of a deep hurt, not just a go-to punchline here. It's a subtle and empathic performance. Looking at the list so far, at this point we should probably just accept that loneliness and longing are Gosling's defining on-screen traits.
Yes, dammit, The Notebook.
There is a twist to the The Notebook and in deference to the millions of insecure straight guys who haven't seen it, we will preserve it. Narrated by nursing patient inmate Duke (James Garner) to fellow elder Gena Rowlands), the film tells the story of the grand romance between poor working man Noah Calhoun (Ryan Gosling) and young heiress Allie Hamilton (Rachel McAdams).
And what a romance it is. Based on the novel by the oft-adapted Nicholas Sparks, The Notebook is an achingly old-fashioned tale of big emotions, grand gestures, and love undimmed by time. It takes a special kind of matinee idol presence to embody all that and still present an identifiably human character, and Gosling possesses it (to be fair, so does McAdams, but it's not her list).
Having already worked with director Derek Cianfrance on 2010's Blue Valentine, Gosling reteamed with him for this low-key backwoods crime drama.
Once gain Gosling s a stunt driver – or rather, motorcyclist in this case, who takes to pulling bank jobs with Ben Mendelsohn's shifty car mechanic. He's doing it for the right reasons, though – he wants to support the son he recently discovered he has with his ex-girlfriend.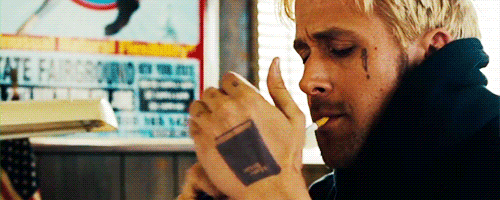 But that's only part of the story, which is a generational meditation on guilt, heredity and the ghosts of the past. Indeed, Gosling is only in about a third of the movie, but his presence is felt throughout it.
He's a beautiful loser here: a guy trying to the right thing but who can only go about the wrong way.
Ambition and idealism collide in George Clooney's gripping political drama, which sees Ryan Gosling's up-and-coming political aide, Stephen Meyers, coming to grips with the idea that his boss and idol, Governor and Presidential hopeful Mike Morris (Clooney), is not as squeaky-clean as his image might indicate.
Here Gosling walks the treacherous path from innocence to experience. They say that absolute power corrupts absolutely, but the truth is it only takes a little bit of power to get the ball rolling, and Gosling's probably future is reflected in Clooney's campaign-friendly smile. In terms of plot, everyone winds up where they want to be, but ethically they're miles from where they started, and it's chilling.
Gosling is just one familiar face out of dozens in Adam McKay's righteous dramedy, but he performs a key role. After all, it's his job to explain, in large, what the 2007 Global Financial Crisis was about.
That's no small ask. The Big Short is dense with information and McKay, a comedy veteran, employs a number of techniques and tricks to hammer home the message (Remember Margot Robbie in a bubble bath?). However it's to Gosling that the main task falls.
As glib banking salesman Jared Vennett he has to get both the audience and the less savvy characters in the film on board with the flow of money in one of the most convoluted fiscal kerfuffles of all time. That he does so in a way that is funny, informative, and no way overshadows the rest of the film is simply masterful.
What sets Vennett apart from the other scumbags that inhabit the world of The Big Short is that he knows he's a scumbag – a trait that makes him oddly likeable.
Related articles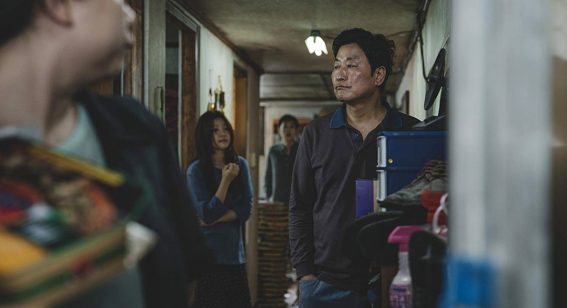 A poor family's and a rich family's lives unexpectedly intersect in Palme d'Or-winning tragicomedy Parasite, from South Korean auteur Bong Joon-ho (Okja). With the film opening in Australian cinemas on June 27, Steve Newall spoke with Bong about how Parasite contemplates inequality, how this issue hits audiences worldwide, and the director's experiences 24 hours after winning […]