All the Rocky films, ranked from best to worst

Sarah WardFeatures | 28 November 18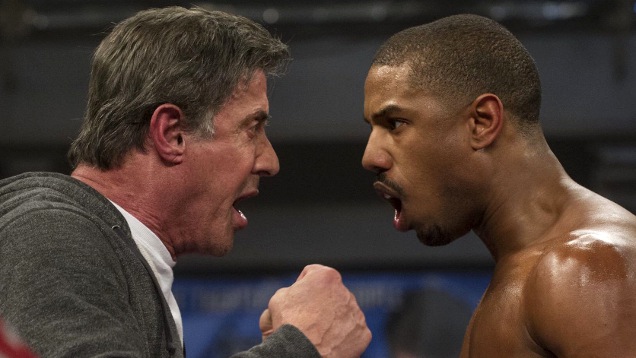 With Creed II continuing the stories of Rocky Balboa and Adonis Creed, critic Sarah Ward rewatched the entire boxing saga and ranks all the Rocky films from best to worst.
Since his first heavyweight title fight, Rocky Balboa has been known for his longevity. His hat, his stream of consciousness-like chatter and his love of saying "yo!" all rank among his trademarks, but it's the Italian Stallion's ability to go the distance that has made Sylvester Stallone's character a star. It's true in the ring, where Rocky never throws in the towel. It's true of the franchise that shares his name too, amassing eight installments over 42 years.
Starting with an underdog who wanted to be a contender, the series has charted Rocky's love for his wife Adrian (Talia Shire), his bond with her brother Paulie (Burt Young), his rivalry-turned-friendship with Apollo Creed (Carl Weathers) and his decision to train Creed's son Adonis (Michael B. Jordan). Plus his brutal battles with Clubber Lang (Mr T), Thunderlips (Hulk Hogan) and Ivan Drago (Dolph Lundgren).
Sign up for Flicks updates
Indeed, much has happened in Rocky's on-screen life, with robots, running up the Philadelphia Art Museum steps, family tragedies, brain damage, street brawls, James Brown and 'Eye of the Tiger' only part of it.
Here are all the Rocky films, ranked from best to worst.
Creed – the best Rocky film to date – isn't just the rare sequel that bests its inspiration; it's the rare sixth sequel that bests its inspiration. Combining writer/director Ryan Coogler, star Michael B. Jordan and a returning Stallone in muted, poignant mode, this winning team turns the first excursion into Adonis 'Donnie' Creed's life into a rousing sports drama about both leaving and forging a legacy. Coogler's in-ring scenes are the best the franchise has ever seen – and when his feature hits the expected series beats, it does so in an affectionate but organic way. Stallone has never been better either, in a movie that knows that Rocky, the character, has had his day.
Nostalgia is rife in the Rocky franchise. Since re-using Rocky's climax to open Rocky II, Stallone hasn't missed a chance to nod to the series' earlier films. With the actor returning as a writer that could've been the case here; however this follow-up to both Creed and Rocky IV knows the difference between living in the past and moving on from it. That's the movie's key theme as Donnie takes on Viktor Drago (Florian Munteanu), the son of the man who killed his father. Director Steven Caple Jr doesn't have Coogler's visual flair, but he does have a knack for the story's dramatic moments. And, unlike Adrian in the first four Rocky sequels, Creed II ensures that Donnie's musician girlfriend Bianca (Tess Thompson) never feels superfluous.
The best movie with 'Rocky' in the title, Best Picture-winner Rocky introduces Balboa as a small-timer scrapping his way through the sport and thugging for a loan shark to make a living. It's as much a look at life on the margins in Philadelphia as it is a boxing film. When he's handpicked as Apollo Creed's next challenger and convinces the shy Adrian to go on date with him, Rocky gets to live out his modest dreams. Though both sentimental and indulgent, Stallone's script conveys the cost of pursuing a passion, while Oscar-winning director John G. Avildsen and cinematographer James Crabe also make Rocky the most visually striking film to focus on Balboa.
Rocky III
There's much about Rocky III that doesn't work. There's zero subtlety to Clubber Lang, who does indeed pity fools, just as there's absolutely no nuance to Rocky's overdone charity match against Thunderlips. But the brash, busy Rocky III fares better than the bulk of Rocky sequels for its focus on Balboa's relationship with Apollo Creed. Genuine warmth colours their bond as Creed becomes Rocky's trainer and teaches him everything he knows. Series MVP Weathers is a knockout here, even when he keeps uttering the words "eye of the tiger." In fact, he almost erases the film's grating first half, which bathes Rocky in the spoils of his success and fame.
Rocky V
Rocky's rollercoaster career dips dramatically in Rocky V. Brain damaged after fighting Ivan Drago, he's forced to retire. Before he can even enjoy life beyond the ring, he's bankrupted and forced to move back to his old Philly neighbourhood. When Rocky V tries to weigh up what the fall from grace means for this proud battler, it's a thoughtful – albeit obvious – look at the other side of fame. When it focuses on the bratty teenage Robert Balboa Jr (Sage Stallone) and Rocky's selfish protege Tommy Gunn (Tommy Morrison), it's far less convincing.
Rocky IV
The highest-grossing sports film of all time until 2009, Rocky IV will always be remembered for Apollo Creed's fatal clash with Drago, as well as Rocky's revenge-fuelled bout with the towering Russian afterwards. Alas, the series' template is as strained here as Dolph Lundgren's dismal dialogue. Both the requisite training sequence and memory-fuelled montage seem like they've been put together by Stallone on autopilot, as does much of the movie. And while James Brown's performance of 'Living in America' is a highlight, Paulie (Burt Young) talking robot definitely isn't.
Rocky II
Reliving past glories sits at the heart of this sequel – and while it fuels the story too, neither the film nor the narrative benefit as a result. Stallone writes, directs and stars, and mostly lets both the movie and his performance as Rocky meander. He also unsuccessfully tries to interrogate the character's newfound fame; however this version of Rocky – and everything that happens to him – always feels contrived. Shire's Adrian, so crucial to the first film, is also woefully underused, leaving Weathers' Creed as the movie's main highlight.
After Rocky Balboa, it's little wonder that the franchise pushed Rocky to the side. The film works as its own cautionary tale, making viewers question why Balboa is wallowing in the past just as Stallone – who once again writes and directs – does the same. Rocky Balboa sets itself up as a portrait of Rocky's post-fight life as he runs his own restaurant and tries to reconnect with his now-grown son (Milo Ventimiglia), but the movie can't wait to get him back in the ring. And if the computerised simulation of Rocky fighting newcomer Mason Dixon (Antonio Tarver) isn't terrible enough, seeing the old man take on the newcomer is truly the franchise's low point.
Related articles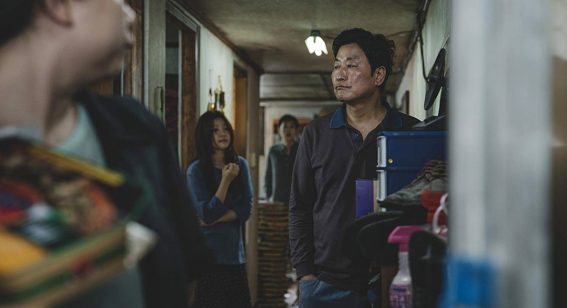 A poor family's and a rich family's lives unexpectedly intersect in Palme d'Or-winning tragicomedy Parasite, from South Korean auteur Bong Joon-ho (Okja). With the film opening in Australian cinemas on June 27, Steve Newall spoke with Bong about how Parasite contemplates inequality, how this issue hits audiences worldwide, and the director's experiences 24 hours after winning […]